Other aircraft movements
During the final day there was an air show at Little Gransden, about 3 miles west of our field.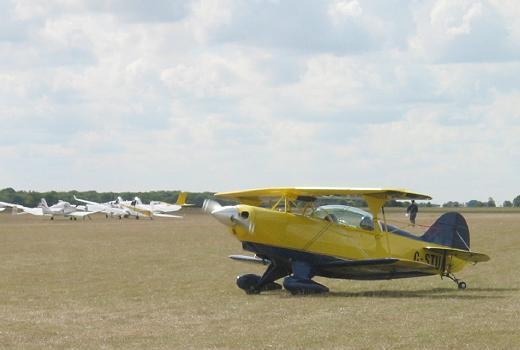 We were visited by a two seat Pitts Special, which dropped in for the Curry Night on Saturday before it hopped over the fence at the start of the air show: I didn't know such a beast existed. It seemed to have quite a high landing speed.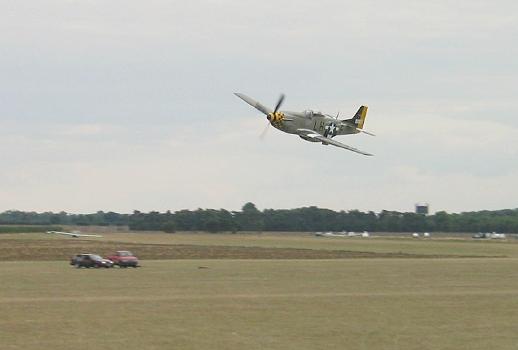 After the air show ended a P-51D passed over our field on its way home.