October 2001
Minden
21/10/2001 Drove to Minden along I-50, past Tahoe, and ended up at Minden in the early afternoon.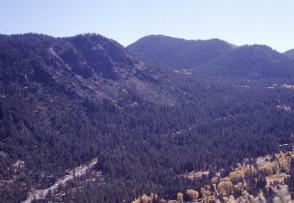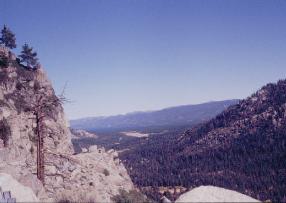 High Country Soaring was shut down, so I wandered over to Soar Minden and got a flight in N103MG, a Grob 103a.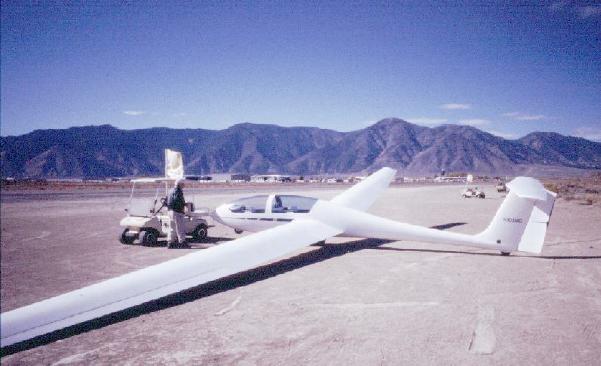 We towed south-east from the field to a nice cu patch, releasing at 2800 AGL (7600 MSL) and centred up, getting an 8 Kt climb to 13,800 MSL.
Then we headed upwind, west, toward Tahoe, arriving comfortably above the ridge, but without finding any wave despite the appearance of small lenticular clouds. We finished the flight by riding light lift for a while at Thermal Hill before going home and landing after 68 minutes. This G103a was a better aircraft that Boulder's G103c – brakes didn't pop open and it didn't have the same tendency to pull right on tow. Had another two circuits to practise circuits and wing-low approaches, but couldn't get it. Crabbed approaches tend to remove rubber from the tyres if not done right! To be practised at CGC. After we suspended operations for the night a nice lenticular system developed on the ridge, but outside the wave box. I went off to Carson City for the night.
In the next picture Lake Tahoe can be seen over the range of mountains in the upper left corner. The airfield is the star-shaped object half way down the picture directly under the wingtip. Thermal Hill is under the wing at the right and the town of Minden occupies the bottom of the picture. The highway running up through Minden and past the left side of the airfield is US 395. Follow it north and where it vanishes is Carson City. Look left from there and you can see I-50 climbing the hill to Lake Tahoe. Behind us US 395 heads down south to Bishop.