FORA 061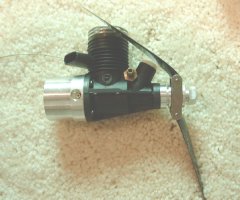 Dave Edmonson photo.
This engine is made by FORA engine in Russia. It is a very close copy of the Cyclon 06. Both engines fit the same mounting and have the same overall dimensions. Apart from the black anodising about the only external differences from the Cyclon TOP4 are the longer venturi, which is fitted with a flood-off inlet on the left side, and the revised ventral stiffening rib. It has a phenolic retained rear bearing and uses Nelson plugs. It runs at 32,000 rpm with a 4.6" x 3" glass prop on 10% nitro. On the same prop and fuel it is about 1000 rpm down on a Cyclon 06.
This engine first appeared as the GRS FORA 061 in April, 2003 but has not been advertised widely. The original distributor is GRS models, a specialist CL combat supplier, owned and run by George Cleveland. The engines are made to his specification in the Ukraine.
FORA 061 Mk.2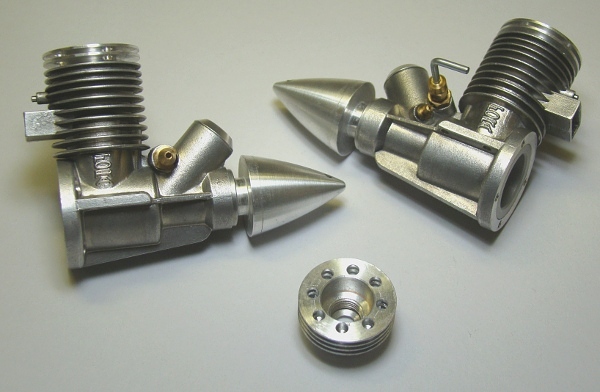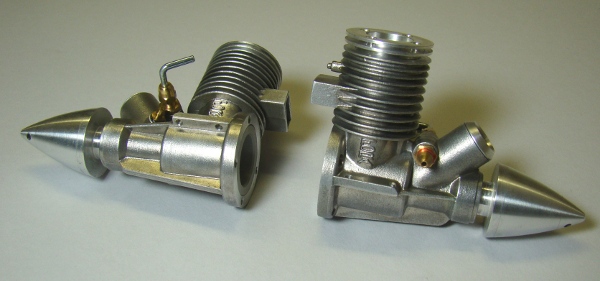 Michael Isermann photos
The new FORA 061 was announced in October 2010.
No details are available yet, except that the engines weigh 74.2 grams with spinners and no plugs. No fuel or RPM data is available yet.
It not clear whether GRS models sells them, but they are available from:
Hobby Club in California
Techno-Hobby, which seems to be the official FORA engine outlet. Its website is registered in the Ukraine and has a presence in both the Ukraine and Russia.
These are mail-order model shops. I have not dealt with any of them but they are the only web-sites I could find that can supply this engine as at 13 October, 2010. Prices are in the range $US120-160 and don't include P&P.