Original AME-049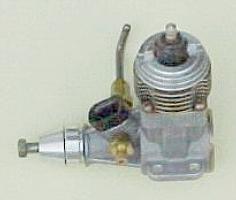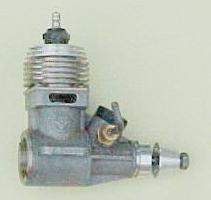 The original AME 049. This example is an early model AME 049 fitted with optional suction venturi and a KustomKraftsmanship fine thread needle valve assembly. Chris Murphy photos.
Dave Clarkson maintains these Russian engines were the (inferior) prototype for the Stels 049. He was in and out of Russia when the Stels was still in production and knows most of the Russian engine makers as a result of his presence on the international Team Racing circuit, so I'm pretty sure he knows what he was talking about.
According to him the original AME 049, also known as Zeus 049, was available before the Norvel or Stels brands were introduced. This engine existed as a single, fairly large batch of largely dud engines made by the group that became Stels. They didn't work because the fits and quality assurance were both terrible. That batch kept being advertised by a number of different sellers at successively lower prices before eventually disappearing. Further development followed two paths:
The Norvel AME-049 and Norvel AME-061 are substantially similar to the original AME 049. However, Norvel paid proper attention to fits and quality control, resulting in a well-regarded engine.
The Stels 049 was a redesigned engine with a new main casting as well as improved fits and quality control.